Come to our open afternoons!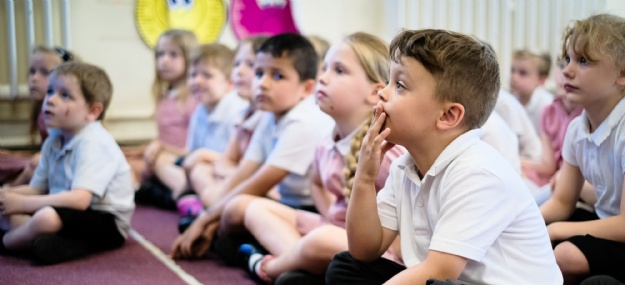 Come and join us for a look around Tanners Brook Primary School.
Tuesday 2nd & Wednesday 3rd November 13:15 / 13:45 / 14:15
Please contact us to book a time and day 023 8077 1659 / info@tannersbrookpri.org.uk
As Early Years Leader, I am so excited to welcome new prospective parents to Early Years at Tanners Brook Primary School. When you join Tanners Brook, you join our community. The school has a lovely feel to it and this starts in Early Years with all children and staff striving for their personal best in everything they do. Our children are engaged through an exciting, personalised curriculum which takes full advantage of our fabulous Early Years facilities. Your children will be supported by our fantastic, committed team of hard-working staff, who care deeply about your children and are passionate about laying the foundations to set them up to be successful lifelong learners. Please do come and see what we have offer your child and give them the opportunity to get the best start in life at Tanners Brook.
Our open afternoons are an ideal opportunity to see the Early Years team in action and to ask any questions you may have about the school.
Please do contact our office to book a slot and we will look forward to meeting you.
George Marshall - Early Years and Phonics Phase Leader